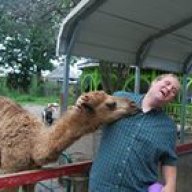 Silver Contributor
Speedway Pass
User Power
Value/Post Ratio
378%
Sep 8, 2015
143
541
38
Was part of a 4 unit package deal at $5,000 down.
This one certainly sucked but as a whole , this seller financed package has been a decent money maker.
2 houses + 2 unit apartment for $5k down
Seller finance payments of $725/mo (Taxes & insurance included)
Ballon price in few years @ $110k
$18,000/yr gross rents under old rent scheme
$25,000/yr with some renovations and general rent increases.
Most would say "Why would anyone sell something like this" - The answer was the guy was tired of tenants constantly lying to him. This is the 2nd tenant I've kicked out, the first one was gone and I had it re-rented in 3 days and put about $150 into covering up a floor. Increased rent from $350 to $650 a month.