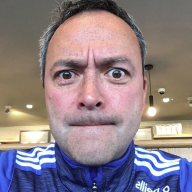 Help people. Get paid. Help more people.
Staff member
FASTLANE INSIDER
EPIC CONTRIBUTOR
Read Fastlane!
Speedway Pass
May 20, 2014
14,269
53,962
You can't get monetised with whiteboard + robot voice. You need a real voice
That dreamcloud guy mentioned in one of his videos that some bots sound too robotic, and others are more natural sounding. I think he mentioned wellsaidlabs as a source of good TTS voiceovers.
I've no idea how that would fare with being monetised on YouTube, but then I don't particularly have a goal to earn via Adsense.
Maybe don't have a voiceover? Or figure out some other way to do it cost effectively? Or maybe your accent isn't the issue you think it might be?
If you can figure out how to earn for each video then a lot of these problems fade away. Or these problems could just be stepping stones in disguise.
Or maybe approach it with Steve Martin's line in mind: "Be so good they can't ignore you"?