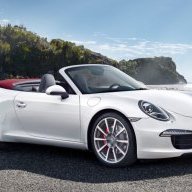 Contributor
Read Fastlane!
Read Unscripted!
After escaping the scripted life very early in my life and starting and operating a few business I had to pack up and leave the country we have lived in for over 20 years due to crime and bad politics.

After a few failed attempts at starting a business I finally struck gold and build a very successful business. Along our exponential growth I partner up with a partner and that was clearly the wrong partner for me. I think it's best said we are better at running our own businesses that being partners. We both had different ideas, neither of them better or worse but rather different. Another partner joined us, his brother and his other brother started working for us. Without going into too much detail I couldn't take it anymore and sold my shares and walked away.

With the money and after my restraint of trade I decided to open the competition and honestly both companies where very successful while competitors.

During this time I had a few other ventures that didn't pan out but probably because the bulk of my time was spent on my main business.

We finally decided to book our tickets and immigrate and sell the company and all our assets and start fresh. Unfortunately the sale of business failed and the business liquidated shortly after it was taken over. This left us with nothing and almost bankrupt as we did not receive the money due to us.

Suddenly I found myself back in the rat race and the scripted life in a new country and starting a new life.

It feels like we are starting from scratch and I honestly don't know how or where to start - never had that problem before.