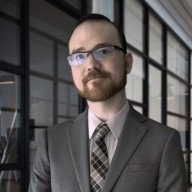 Gold Contributor
Read Fastlane!
Read Unscripted!
Speedway Pass
Aug 17, 2016
800
1,262
36
So, Decided I needed another level of accountability and probably just somewhere to get this written down and out of my head. Outside eyes on things would be great too.
Real quick
explanation
of where I'm coming from and how I landed on this model, I work 4 days on 3 off then 3 on 4 off, 12 hour shifts, half an hour to forty five minute drive. @ kids 3 and 6, wife works same job same place same hours.
So every week I have roughly half the week to work on this, work days I have enough down time to answer customer emails / supplier queries from my cell phone but not much else.
My job has nothing to do with business as such (healthcare), the only business related skill I have is a novice level of sales experience (I did door to door vacuum sales and was doing pretty darn well all things considered [the product is bs being the main barrier to sale], ended up managing the office of a competitor, also did some car sales years back)
I've had 2 failed businesses prior to this.
Ok so, the
end goal
short term is about 5k to manufacture my own doodad. I have nothing specific in mind but I think private label is a dead end ,
because this company and others in its orbit is kind of crushing lots of niche
s. My thought is skip that and actually modify / build something that adds value and "pulls" instead of just slapping a
logo
on some widget and having to sink huge swathes of money into advertising.
So I could just do overtime for the money but the wife wont have it and frankly I agree, I want to be financially independent but not at the cost of my family (it took us 3 years to get on the same schedule) , i've weighed what i'm willing to sacrifice and that isn't it.
I tried the ebay / craigslist / letgo / offerup
flipping model
and its jsut not happening, I managed to get my money back out of my initial investments in junk from estate sales and actually profited 400 dollars (it only took a year and a half) and got some nice crap to hand out for birthdays and such but...not happening. The population of my local town is just shy of 30k and the closest town to that a whopping 21k , 30-45 minute drive to an actual metro. Essentially it was 90% flake buyers or people expecting me to drive an hour to drop off some 15 dollar knick knack for me to make 9 bucks, no thanks.
Got an llc and amazon account setup in
september
, retail arbitrage as the chosen model.
I got a broad amazon course (I had gotten walter hays import book and its a course his book is affiliated with) , So for year end 2018 my P/L just based on items sold and the pick and pack fees and such from amazon looked fine, 386 dollars profit. Total however? I lost
1138.58 ,
(without considering my time of course)
That was starting with 500 dollars for inventory and putting in an extra 200 a month september , october, november and december so 1300 dollars into the company just for buying inventory. Not a great start. I'd been lackadaisical on the basics, just "knowing the numbers" , I found out for instance that I had assumed i'd made some money on an item that actually cost me money every time it sold and had re ordered it once!
So this year every sunday the first thing i'm doing is a weekly P/L spreadsheet, I'm in the red a little more than a dollar as of yesterday.
I have some wholesale contacts but no solid products or lines worth the time to engage with right now.
Going forward I have a few things to attend to,

1.)
I spent about 230 dollars attempting some amazon merch plays, might as well have burned the money.

2.)
One of my better sellers and something I was reordering from a wholesaler was very low margin in terms of actual dollars (150% ROI technically), well making 3 bucks from a 2 dollar investment is fine, until the inevitable race to the bottom price war because i'm not actually adding value , you can eat up 3 dollars pretty quickly when a bunch of automated repricer algorithms are knocking off a penny every 15 minutes vying for the buybox [so the headline here is, flip higher value stuff] .


3.)
bundles , if I have a 2 dollar item a 5 dollar item and an 8 dollar item I can sell that for 40 bucks , people see multiple items and just don't do the math, if they like what they see they'll click buy , it also takes longer for copycats to grab hold of the listing and start a price war. I haven't decided what portion of working capital should be solely devoted to creating these types of listings but I think between 20-40%. lastly

4.)
I'm going to wait until I have a larger chunks of money before sourcing anything , last year (well q4 that I was active) I had this mindset that I needed to be sending goods in every week no matter what, ended up with wholesale shipments where shipping costs just to get the items to me were adding 21% to my COGS , I was just sort of back of the envelope estimating that such and such would kinda maybe sort of still make me money. I don't think anyones ever "ho-hummed" their way into millions. I would also sometimes take multiple trips to individual stores for sourcing, 2 hours of driving to spend 2 hours in one store on monday, 3 hours of driving to look at 3 stores over a 4 hour period tuesday, doesn't make any sense. This year I'm going to consolidate the RA trip days and bring enough capital to really take advantage of opportunities I find.
My current YTD P/L is still based on inventory from last year (first shipment of 2019 is just barely checked in to FBA warehouse)
So thats where I stand, I'll keep my little journal updated and hopefully have some win to show for all this hurly-burly.