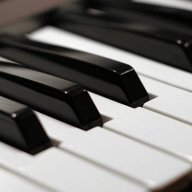 Legendary Contributor
EPIC CONTRIBUTOR
Read Fastlane!
Read Unscripted!
Summit Attendee
Speedway Pass
User Power
Value/Post Ratio
455%
May 27, 2013
3,251
14,797
Just finished reading a parenting book from the guy in the course called "Parents 4 Success" and wow it's great. Totally different content from the course, too and here are some of my takeaways —
Just ordered it, thank you.
Appreciate you for keeping this stuff top of my mind.
My big takeaway from your last notes dump a few weeks ago was zero-ing in on the "i can't" business.
I've turned all of those moments into a teaching moment. Giving her strategies. Re-framing her situation. Giving her other things she can say. Talking about the self-fulfilling prophecy our thoughts can have on our actions.