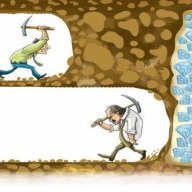 Never give up
FASTLANE INSIDER
EPIC CONTRIBUTOR
Read Fastlane!
Read Unscripted!
Speedway Pass
I mean using

AI

to write an entire book would be wrong or no?
And why would it be wrong? Why think in terms of right and wrong at all? It's a tool like any other, just more high-tech.
There's an
AI
tool to generate images:
Would it be wrong to use it to create art and post it on your Instagram? Would it make you an immoral artist if you became popular doing this? It's you using the tool, you aren't plagiarizing anyone's work and you're providing the prompts, so you are still creating, just in a more efficient way.
Or if an Etsy entrepreneur uses
DALL-E
to create an armchair in the shape of an avocado and then manufactures it, are they immoral, too, because it was
AI
that provided the ideas that helped them create the right design?
Are you hoping to start pumping out

AI

books by the dozens? I hope you chronicle this.
Pumping out books alone is not a good strategy. I'm not a fan of "pumping out" low-quality books. And
Jarvis
can't write the entire book. It's more of a brainstorming tool and you still need to fact-check it and give it your own style.
Also, you need some marketing as mass-publishing books alone without any promotion won't work.
If I decide to work with it more extensively (quite likely), I'll chronicle it in my progress thread on the inside. But the point is to write more efficiently and write better, not let
AI
run wild, produce somewhat readable books and put out hundreds of them.