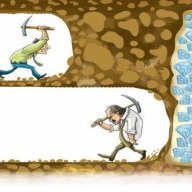 Never give up
FASTLANE INSIDER
EPIC CONTRIBUTOR
Read Fastlane!
Read Unscripted!
Speedway Pass
Actually there's Rupi Kaur, whose net worth is about a million, just from selling her poetry books/doing readings. But it's only because her poetry is really, really, really terrible, so bad that it became a huge meme.
Never heard of her. Now that I checked a Wikipedia article about her I know why. Looks like your stereotypic young woke poet warrior:
Kaur feels that her work can't be "fully reviewed or critiqued through a white lens or a Western one".
But I can't speak more about her because my white Western lens precludes me from having any opinions.
Most other poets, even poets who have won the Nobel Prize like Louise Glück, teach poetry writing at universities.
That's sad but I assume it's similar with fiction writers. Maybe not most of them but a lot for sure.
To be honest, I think these days it pays more to write badly than to write well
If you look at it as a pure artist I guess you can say it's writing badly. But if it sells, from the entrepreneurial point of view, it can't be bad. It does elicit a certain emotional response from people and it's so strong that not only do they buy it for themselves, they also talk about it with other people.