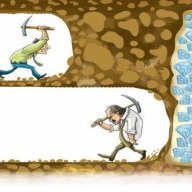 Never give up
FASTLANE INSIDER
EPIC CONTRIBUTOR
Read Fastlane!
Read Unscripted!
Speedway Pass
User Power
Value/Post Ratio
445%
May 1, 2011
6,835
30,403
Thanks for sharing the video. I've watched a few on this channel now. Whilst they are selling their services there is also so good, valuable content on there. If nothing, it's helping me become more organised.
I've watched a few of their videos as well and learned a lot. People are saying that pretty much all of the content from their paid Project 24 program is available as free YouTube videos (it's just not organized well).
I also wanted to mention Genius Link in case you don't know about it. It may be useful in your newsletter if you want to pull in some affiliate income and also when you promote a new book launch.
Thanks. Amazon doesn't allow links in newsletters, though, which is why I only use them on my website.