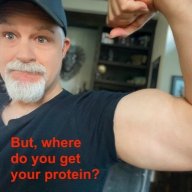 I followed the science; all I found was money.
Staff member
FASTLANE INSIDER
EPIC CONTRIBUTOR
Read Rat-Race Escape!
Read Fastlane!
Read Unscripted!
Summit Attendee
Speedway Pass
Jul 23, 2007
35,325
140,202
So I'd like to have some sort of contest/challenge to encourage the growth of our forum - I figure the TOP 3 would win something, like dinners, Amazon gift cards, etc.

I'm thinking to assign points for each activity, like 10 points for a referral, 1 point for a post, 2 points for a thread, 1 point for rep speed, etc.

Any ideas? Just in the brainstorming phase ....