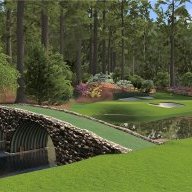 Gold Contributor
Read Rat-Race Escape!
Read Fastlane!
Read Unscripted!
Speedway Pass
User Power
Value/Post Ratio
203%
Mar 13, 2013
528
1,072
Just finished an interesting book called Factfulness that I think has a lot of application to entrepreneurs everywhere.

The general premise of the book is that the world is improving in a number of ways: incomes are rising, disease is down, deaths due to war are down, etc. The author breaks people down into 4 separate economic groups, with level 1 being extreme poverty and level 4 being well-off.

One critical part describes how entrepreneurs are not realizing the number of people in developing countries who are moving up the ladder, especially from level 1 to level 2 or from level 2 to level 3. He uses the example of someone who is marketing feminine hygiene products: "Almost everyone in the world is becoming a consumer. If you suffer from the misconception that most of the world is still too poor to buy anything at all, you risk missing out on the biggest economic opportunity in world history while you use your marketing spend to push special "yoga" pads to wealthy hipsters in the biggest cities in Europe."

This is an interesting thought, so I was wondering: is anyone on here having success selling things outside the "developed" world?