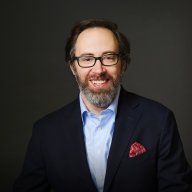 Bronze Contributor
FASTLANE INSIDER
Read Fastlane!
Read Unscripted!
Speedway Pass
Quick 2 elements I just want to break down a bit here.

1) The financial aspect
2) The lifestyle aspect based on your last post

1) Financial
In the current climate even with rate rises you can get away with way more leverage than just your equity being 35% depending on what makes sense for you.

SBA wants 10% if you know how to talk, 20% if you don't. So $450k down becomes $2.25M - $4.5M.

If you don't use the SBA and instead find a good local business with a more aged owner you can leverage your cash in the same way and have the lender hold some, the bank come up with some and your capital is leveraged in between. For example, 40% of the purchase being bank debt where they might want to see 20% of that being your money. Then the rest as a vendor take back. So $1.8M debt + your $450k + $3.375M VTB.

If you can get something for 2.5-3.5x unlevered free cashflow that puts you somewhere between $642k - $2.25M cashflow annually. So you would be able to fit the second piece in which is lifestyle.

2) Negative Work Habits + Your Weaknesses
They are significant if you aren't willing to work on them. When your money is tied up in a deal and you have bank debt - you don't want to have an unmotivating day and not show up. But if you leverage somewhere between the above range, you can get a more experienced manager/operator in that you oversee which leaves you with some freedom.

That said, you should still account for a few months up to a year to be hands-on learning all the ins and outs so if that manager fails, you don't end up belly up.

The alternative to all this is look into something more passive revenue driven where your leverage numbers are about in-line and just keep the job while you build it more.

Something like a niche site, content site or similar. It's much harder to find good scenario ones (meaning people retiring from it vs just selling to invest somewhere else - in most of those arbitrage cases the business was NOT well taken care of for a while).

But 25-40% down with a lender backing is about normal, but so are 3-4x valuations meaning your $450k will get you $281k - $600k cashflow. Enough to still be able to bring someone in to help with operating/growing.

That was a big brain dump, but if you can - stick where you know best and stick within the habits you have. Don't expect just because you have 3x more cash coming in you'll be motivated to change those habits - you won't. Also at low leverage (meaning low profit/revenue), don't expect a good management team to be in place and stay in place. Even at +$5M revenue we rarely find decent management, the ones we do find need a equity + bonuses to stick.

Last bit - people's direction towards real estate may be a better fit TBH. Lower leverage, lower cashflow, but less direct hands-on work.
Thanks for the feedback. As far as the down payment, the most I'd probably do is $250k. That would leave me with a decent amount of liquidity outside of the business, or money to use to grow the business.
I'll have to spend some time deciding how much leverage I want to take on. The potential 90% SBA funding is tempting, and might be a good play if I had previous experience, but I don't know if I want that much of the business' cash flow tied up in debt service and there's less margin for error if profits slip for whatever reason. Ultimately I think it will depend on the specific company I'm acquiring.
I've spent a lot of time thinking about online vs brick and mortar businesses. If I did online, I'd probably go more towards the e-commerce route. Something that isn't entirely dependent on Google search or Amazon. If it had a solid customer / email list and had decent sales channels outside of Amazon, then it would be something to consider. Recent supply chain woes have also exposed another weakness of these businesses if you're sourcing internationally. I occasionally hop on Empire Flippers to check out what's on offer there.
Brick and mortar has appeal as there are still plenty of baby boomers out there looking to retire that have great businesses for the taking. If I could find one where the owner would be willing to stay on as an employee or advisor while I learned the business, that would also be a huge plus. A lot of these businesses have plenty of identifiable growth opportunities, the owners just haven't pursued them for whatever reason. These businesses tend to be more difficult to find than online businesses, which means there's less competition for them and thus you can potentially find better deals.
As far as my work habits, I'm not too concerned about them. I held down investment banking jobs working crazy hours for over a decade, so I know what I'm capable of. Finding and learning about a business that is legitimately interesting to me, knowing that all of the success or failure will be mine, and the fact that I will have a lot of skin in the game are all pretty motivating to me. Even if the company is large enough that it already has management in place, I would still be involved in the day to day until I was confident I could manage it on my own or train another manager if needed. At that point, I could focus more on strategic issues and perhaps enjoy a bit more free time. The fact that I'll be living in a place where there's skiing and hiking nearby will provide for a much better work/life balance that when I was in Houston.