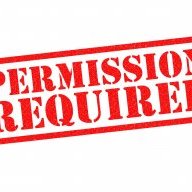 User Power
Value/Post Ratio
67%
Sep 27, 2018
97
65
I have always been a believer that everyone should attempt to own their own business. However, the more i think about this the more I think is it possible. Do some people need to be "workers"?

Lets say there are 100 people in the world ( all adults ) who own their own business. We rank these people in what they earn. The person who is ranked 100th actually loses money. So needs money. The most profitable business then offer him a job which he has to take. There are 99 business owners and 1 worker. This process continues until there are 10 businesses and 90 workers. How can this cycle be ended? Can it? Or do some people need to be workers?

The 2nd point based around this is we need "service people". If we want everyone to own their own business how do we get Firemen, Poice Officers, Doctors etc.How do people do this if the theory is for everyone to own their own business?

I hope I have explained that well and people understand the point I am trying to make.

Is it a case of raising above the masses and make your business profitable and not resting on your laurels so you have to become an employee again? Does this help drive the economy?