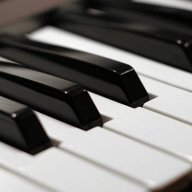 Legendary Contributor
EPIC CONTRIBUTOR
Read Fastlane!
Read Unscripted!
Summit Attendee
Speedway Pass
May 27, 2013
3,251
14,661
An eye-opening section of
Unscripted
is when
@MJ DeMarco
speaks of the power of the
Productocracy
, and how when you do it right, it PULLS customers to you, rather than you having to PUSH them into buying (with heavy ads & marketing).
My last business required PUSH, my new business is generating PULL (and I don't even have product for sale yet).
Let me show you some of the differences:
Old business (Commodity, PUSH):
Product was a commodity. No difference between my product and competitor's product.
Required fancy packaging to differentiate (ate into margins)

Required bundling to differentiate, for only a slight price increase (ate into margins)
Required $15k+ ad spend a month, for only 100k/mo in sales. If I didn't advertise, they weren't buying. If I didn't advertise, I'd lose my search rank. I had no CONTROL, because a $0.50 increase in cpc would ruin everything.
relative value was low. The price I was selling at was 40% less than what I think the product was intrinsically worth. But, intrinsic value doesn't matter, when everyone around you is willing to sell a similar quality product for less.
Retailers ask me "how is your product better than X Brand?", and the only answer was to deflect away from the product and say "we're cheaper and ship faster!".
I struggled to authentically sell the product, and found myself half-assing the business, because I knew it deep-down that it wasn't relatively valuable.
New Business (Productocracy, PULL)
Product is unique to this country. There are no competitors with similar products.
No fancy packaging necessary. The product speaks for itself.
No similar products in the market, so I can charge what I want.
Because I can charge what I want, I can put in slightly higher quality parts and components, without having to cut into margin. I'll just charge a little more to make up for it, and then communicate the perceived value of those upgrades to the customer.
People who see my prototype ask me for the privilege of taking a picture of it, and then share it on Social Media... tagging my business.
People's eyes light up with wonder and excitement when they see my product, because it is cool, new, and exciting.
My friends are telling their friends about it, and I never asked them to. They never told anyone about my last business...
There is no competition, so any advertising I choose to do, should be dirt cheap.
Even with a prototype product, that won't be perfect on the first iteration, the relative value is a 10 out of 10, because there is almost nothing in the market to compare it against.
I don't plan to include retailers in the distribution of this product, because I think it has so much PULL, that customers will flock to me, and I won't need to sacrifice the margin to achieve growth.
I should be able to pre-sale my product before it's even available. Customers will want to buy early because of scarcity. (At least I think so... I'll let you know in a couple of months).
You can't shut me up when I'm talking about this product, because there is literally so much value to communicate. My voice was hoarse for 2 days after a local industry event a few weeks ago.
Share your experiences selling PULL vs. PUSH products. How have you established your own Productocracy?


Last edited: