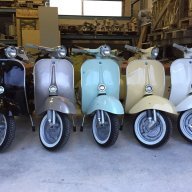 User Power
Value/Post Ratio
25%
May 15, 2016
8
2
38
Dear Readers,

I am currently going through the steps in setting up my export company in the food and beverages industry.

I have done some on the ground research of potential buyers ( Importers/ distributors) of the target market. What I mean buy that is I have gathered information on what these distributors or importers are selling to retailers. My product will be targeted to theye potential importers/ distributors who then will sell onto retailers, hotels and other businesses or organisations.

I have their direct contact information such as email and phone numbers etc.

My important questions are
1. Should I sent an email asking what product they are looking into in the near future?
2. Should I state that I am a start up and looking for potential products to start sourcing when introducing myself on the email?
3. Would it also be wise to use my trade name to play into it? As being rejected or refused might tarnish my reputation to make any deals with them in the future?

Thanks for all for your best advice people. Look forward to hearing your thoughts and experiences on this.