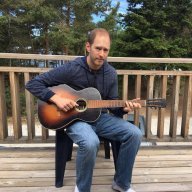 Contributor
Read Unscripted!
User Power
Value/Post Ratio
45%
Mar 28, 2011
125
56
Based on the success from businesses that are primarily an email
newsletter
, such as TheSkimm and TheHustle), I've been intrigued by this idea lately.
For the 2 companies I mentioned, their daily email
newsletter
is their focus, and they make money by selling advertising space in their newsletter. While most companies use email newsletters as a weekly type of thing to usually push people to their website or products, some companies are successfully basically using email in place of a blog.
While some people think of email as 'old' technology, it's still something almost everyone checks every day (compared to blogs/websites).
I've been thinking about (and taking steps toward) creating something like this in the guitar industry/niche. I was originally thinking of it being a daily newsletter, but as I've started working on it, it's of course quite a bit more time consuming than I originally imagined, so I'm now thinking 2 or 3 issues/times a week. The newsletter would feature a guitar lesson, a gear showcase, and curated guitar-related news. While I originally thought about just including lessons, I think having a gear showcase would hopefully get companies I featured to share it with their audience, and help spread the word (but it obviously increased the amount of work that goes into it).
Email of course does pose some challenges, such as the fact that emails are typically only about 600px wide. My content is very heavily focused on images, and a small viewing area isn't ideal (email providers could also potentially flag emails with a lot of images as spam).
Anyway, I'm curious if any of you have tried this business model.