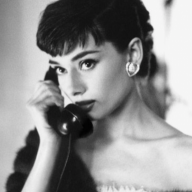 Bronze Contributor
Read Fastlane!
Read Unscripted!
User Power
Value/Post Ratio
171%
Dec 1, 2017
68
116
32
Hey Fastlaners! Hopefully this is the right place for this thread. If not, please move
So, of course i was playing with some ideas and i got stuck to some of the area "edutainment". In the Fastlane book DeMarco had a inspirational listing of themes, that might change peoples lives and are therefore some reference points. There also was "Educate the people", but I really think, it's not only about education, it absolutely has to be presented attention catching, interesting und
entertaining
. This is why i chose the word "edutainment".
Since I want to analyse this topic, how about starting with a role model? Today I want tell you what I've noticed in an edutainment + inventor success story. Who am I talking about? Yesterday I visited the exhibition "Body Worlds" of Gunther von Hagens. He invented plastination and made analyzing the human body available to EVERYBODY, not only students of medicine. I think, this is absolutely revolutionary and crazy, since his work educates the whole world in a topic, every human being is curious about: Our body, life and death.
Some points about the presentation and exhibition:
The reason why von Hagens is so successful, he was inventing a process that makes people wonder and they are very emotional about it. The same exhibitions wouldn't have had the same reactions, if he didn't use real bodies. So he created something really disturbing, and something people talk about emotionally. This catches a lot of attention.
Another thing might be his personality. He had a lot of juridical confrontations, and he didn't give up. I was reading his little biography on Wikipedia and just wondered about it, since I don't know if many people would have go on! (Including me). Besides that, I also watched one of his Autopsy videos Autopsy Life And Death S01E01 - Circulation I've noticed he's totally into what he's doing, he doesn't even care about his English. You can really feel, he's fascinated by the human body and this passion and his knowledge he is giving permissively to all people, not only students of medicine.
Another thing about a successful edutainment presentation: It has to be interactive. No way to avoid this. People have to experience the education, they want to try out and do little things on their own. E.g. in the exhibition you could measure your blood pressure, there was a screen and software that caught your reactions, and so on. So, i think, interaction with the user is really important in the education + edutainment area.
Some points about money
As mentioned, I don't think, von Hagens thinks about money primarily. This is also an advice of DeMarco, as we all know. But, let's take a look: a ticket costs about 15 €, and consulting wikipedia, already 44m people visited his exhibitions. This makes: 15 x 44m = 660m only with the presentations. He must have also licenses and patents of the plastination procedure etc...
So, in my opinion, he's a great man and
he touched my life
. I'm absolutely thankful of his work, and I think, it was even revolutionary in some way.
Do you know any edutainment success personalities? Did you notice some points I didn't mention? I'm looking forward to your answers
Have a wonderful day !