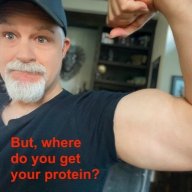 I followed the science; all I found was money.
Staff member
FASTLANE INSIDER
EPIC CONTRIBUTOR
Read Rat-Race Escape!
Read Fastlane!
Read Unscripted!
Summit Attendee
Speedway Pass
Jul 23, 2007
35,313
140,121
Interesting read.
The "Scriptification" of the masses is a great business model. And insanely popular.
Any players here?
Sounds like it's terribly fun. Like, terribly dangerous to getting anything else done!
'Fortnite' figured out the secret to making a hit videogame in 2018
"Fortnite: Battle Royale" has discovered the secret sauce for a perfect videogame hit in 2018.

The free-to-play title from privately held Epic Games Inc. has become the most financially successful free game on consoles of all time,

according

to SuperData. It is said to be raking in

$2 million a day

from Apple Inc.'s

AAPL, -1.16%

iOS players less than three weeks after it's April 1 launch on that platform, and in March the game brought in

$233 million across all platforms

. Beyond enjoying a cash windfall, it's something of a cultural phenomenon: The seemingly overnight rise of the

title has captured

the attention of

professional athletes

, who say it is a frequent locker room topic, and has even been used by a high-school student to

ask someone to prom

, part of a social experience that has made the game a meeting place for players.