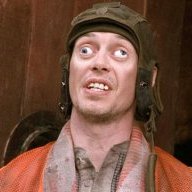 Silver Contributor
Read Fastlane!
Speedway Pass
Hey lads!

Hope everyone is well!

I have started my E-Commerce T-Shirt store with Shopify as my front and Printful as a dropshipper

For the tactics I am using in the grand strategy I would love feedback

Entry (Attracting the customer)

I want my ads to not be about making a sale right then and there, I want to create value in my ads and weed out people who aren't interested while tapping into the interest of those who might be interested!

Middle (Immediate contact)

Typically if a sale is not made I want to invite them back and add them to an email list of some sort and make sure they find out if I offer what they want

End (Nurturing the seeds)

Do or die in a not so annoying way by offering them more value (A blog, article, discounts, etc) and then when the time comes they'll have become a real fan?

Thanks for the time!

Thoughts?