Hello, been on the forums since i turned 25 last October ...it is now Tuesday, March 8th 2016
I have been reading and thinking about doing this and doing that but my excuse was that i wanted to wait until we finished building my house so i would have room for inventory. So i have a bunch of ideas in my head. Well we closed on it last month and moved in. I took a trip to the Bahama's to finally propose to my girlfriend of several years(valentines proposal lol). On the trip I found something that is sold in the states but not this "edition" so i bought a bunch of it.(dirt cheap) I told a few people about it and everyone was trying to buy them in person but I just wrote their name down.
I started reading and thinking of which ecomm platform to start building my site on and 2 weeks later I started to think to myself, damn im wasting a lot of time thinking!!!! I need execution!!!! I haven't made any money on anything...I was actually reaching out to other people and helping them out, teaching them what i learned and they were doubling on sales!..
I still haven't figured out what site to host my personal ecomm site on, im thinking shopify ,but i do have a list of people that want to buy at $100+ per item so i figured lets start making money.......
So last weekend I posted the item on Amazon. Woke up Monday and someone had purchased 2 for $204..it only took 20 mins to post it.. ...wow that was easy...Then i called two people from the list, bam another $204..they picked it up from me at work ...then by the time i got home i sold another on amazon. Total of $518 in one day and i only did a couple of hours of work.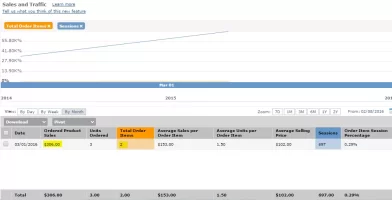 So of course as i said i stumbled on this product so i wasn't really planning on going into business with it because i don't have to much of it ,but i could easily pick up some more on my next trip which will probably be Cozumel or somewhere around there.
I spent countless hours going through Alibaba and aliexpress looking for products to sell and decided to go with something i know very well and in fact use it at my job everyday. I was ordering a bulk order but decided to cancel it and order a bunch of samples from different places so i could test it out before i actually try to brand and sell it online. This market is very saturated ,but i think i may have a strong point in ways to sell and market it..along with up-sales..(read my AMA thread in my sig and you will understand). So i have ordered a few samples of 5 products with a couple of bulk orders that i could upsale last week.
While waiting on those i will start 6 Instagram pages, different niches that i could advertise to and hopefully convert to future sales...this week i will also try affiliate marketing out and see how well i do....im a web developer at my slow lane job and really think that would help out because i have a lot of freetime here...
Not to sure what im doing but at least im doing something instead of just thinking and talking about it!...
I will try to post progress updates and respond to questions as soon as possible. Feel free to offer any advice you have also
Take action today! Get out there and execute!