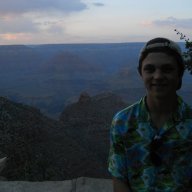 Contributor
Read Fastlane!
User Power
Value/Post Ratio
92%
Jan 5, 2017
24
22
23
So, here I am. A kid with a dropshipping store selling camera equipment and what not. I have been at it for about a week and invested almost $300 in ad money. I have an email list of like 115 people, and I'm getting like 40 visitors a day. I have converted 0 sales, and I know exactly why. It's because I am struggling with the idea that dropshipping is a real business.

I have started real businesses in the past, for example a marketing agency that I had to put on pause for senior year classes (I didn't have enough time to network and cold call like I had wanted) and I have run a clothing line.

The biggest difference I can see is that one business solves a problem, and dropshipping is built on this idea of simply making money. I want to take my dropshipping store to the next level and actually solve a problem, I just can't think of any great ways to make it happen. And I have this bad habit of just chasing interests, but this time I put a fair amount of money on the line and I can't just leave.

I am wondering if there is anybody here who made it to the other side and is profitable now? If so what do you recommend I do (other than be patient, because of course nothing happens overnight). I want to get started on the right foot, I'm just wondering what you would recommend?