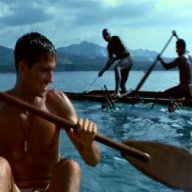 Gold Contributor
FASTLANE INSIDER
Read Fastlane!
Read Unscripted!
Speedway Pass
When you come across a situation where the person does legit business but has qualities that make you cringe so hard core, but could make a win-win business deal do you bite the ego and proceed?
Anybody have any experience with teaming up with those who boil your blood but it worked out well.
While this deal did not go well I'm reminded of this scene where opposite people come together to strike a deal.
View: https://www.youtube.com/watch?v=5SJLNWKAuUo&t=105s