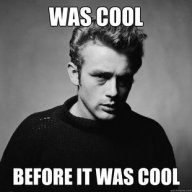 Bronze Contributor
Read Unscripted!
Speedway Pass
User Power
Value/Post Ratio
152%
Jun 16, 2017
159
242
27
I love to listen to rap music mostly for the beat but I don't agree with the things they talk about.
For example most of the rap songs I listen to talk about:
Guns, violence, committing crime and going to jail
Selling drugs and taking drugs.
Degrading women and pimping.
Alcohol
Like I said I enjoy the music mostly for the beat and the artist flow, but does the lyrics affect me on a subconscious level.