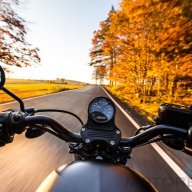 WholeFlips Wholesaling Houses Virtually
Summit Attendee
Hey Guys,
I have a question for you, I have had a real estate team with 5 agents for the past 6-8 months. I have been having a little trouble getting them leads, my goal is to get them all going and making solid 2-4 sales a month. Only 2 are making 2 sales a month and the leads all come from their circle of influence (Mostly by posting on instagram, facebook, and snapchat)


I wanted to see if anyone owns a successful real estate brokerage or real estate team here in the forum. If you do how do you get your leads ? Where do you market ? As you may know there is a ton of marketing companies out there telling you they have leads etc. There is direct mail, there is zillow, there is pay per click, there is facebook ads.

I have tried facebook ads and leads are no good, I have tried hiring virtual assistants posting constantly on facebook groups and leads are no good (I do get 6-8 leads from there, but people all have low fico score or they have too much debt)

What type of marketing do you do ?