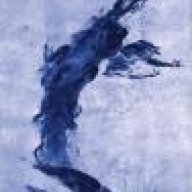 Silver Contributor
Speedway Pass
Jul 26, 2007
2,217
508
45
I have decided to post the good, bad and ugly about my journey into the vacation rental business. Since I have already started the trip, I will catch you guys up to speed.
Here is the rundown: I currently own 2 vacation rentals and manage one for a lady. I just started this business in April of '07. So far the learning curve has been a wild ride (isn't it always!). As of today I have about $13k in the bank, ($8k of which is a loan from my dad (interest free until I use it) and I am making around $500/month from the cabins- maybe more- I need to get my financials in better order.
Here is where I want to be: I want to be financially free by 35 (I just turned 30 last month). I want a passive income of at least $10k a month, and I want to be able to continuously develop my ideas/thoughts into real things that make money. I want a net worth of at least $1 million in the next 5 years. ...The first thought/idea is to grow this cabin operation (called Quality Time Cabins). After QTC stands on its own two feet, I would like to develop a website (can't go into too much detail here yet). After that I want to develop a camp for at-risk/ juvenile hall kids.
Here is the plan for Quality Time Cabins for September:
1. Get finances in order so I can see what is really going on.
2. Research, research, research commercial property and see if it is doable for me to make the jump to a larger cabin operation.
3. Get a cleaning checklist done, a FAQ for each cabin done, and the website as automated as we know how...or figure out a way to afford to pay someone else to do it.
4. Develop a marketing strategy for the slow seasons.
Any and all insight, feedback and/or constructive criticism is warmly welcomed!