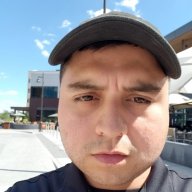 Some Profound Quote Goes Here
Read Fastlane!
Read Unscripted!
Speedway Pass
User Power
Value/Post Ratio
199%
Jan 26, 2016
730
1,451
31
Most of my coworkers and people around my age are covered in tattoos.

They often ask me how come I don't have any myself. If I'm scared or something. I just simply shrug it off because tattoos just don't elicit an emotional response in me.

Also I know for a fact that whatever tatoo I get I would get bored of in less than a year.

Lately I've been thinking about having a tattoo removal business. People get bored with their tattoos or need to get them remove for a job. It turns out that getting a tattoo removed is more expensive than getting it on.

So do you have any tattoos?