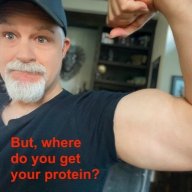 I followed the science; all I found was money.
Staff member
FASTLANE INSIDER
EPIC CONTRIBUTOR
Read Rat-Race Escape!
Read Fastlane!
Read Unscripted!
Summit Attendee
Speedway Pass
Jul 23, 2007
35,340
140,372
I run a digital marketing agency.

Seems like everyone is doing it now...

Two, three years ago everyone was talking about starting a podcast.

Now it seems the rage is "digital marketing agencies".

Is this what happens any time a guru promotes these businesses as a great business to start?

Suddenly they're on every street corner?

IMO, If some top-tier guru/influencer is selling you a course on "how to start a [blank] business" it's probably not a business you want to start.