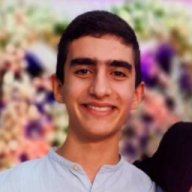 New Contributor
Read Fastlane!
Hello everyone,
I'm Mohamad Asal, 16 yo lebanese. I'm really glad
@MJ DeMarco
decided to write his book Fast lane Millionaire! As it changed my mindset!
Ever since i read it (5 mon. ago). I searched for "needs" like a cat chasing a mouse. Before reading the book, I was a programmer and a machine learning hobbyist. My dream was landing a job with a PhD degree in data science. Now everything changed...
Many of you don't know lebanon (pre explosion). Since the end of 2019, protests emerged in the country calling for a revolution to overthrow the ruling class (this class is lebanon exclusive). Anyway, as any revolution, it lacked organization...
I wondered what could organize the protesters and unite them. And how politics would change in a post-revolution world. Until recently (3 mon. ago), I was reading a book called "green book" by the infamous (he's infamous only in the west) Gaddafi. His idea of changing democracy from "representative democracy" to "popular democracy" hooked me. I believe this is the change we need in Lebanon. Not only lebanon, but every country pursuing true democracy.
So I wrote an essay (Arabic only), about the problems in lebanese political structure and how to face them. Moreover, I called for a social media platform that is owned by the government and that serves as a democratic instrument. It links people together to form laws and vote on them.
My web development skills aren't very good. So i decided to leave the idea for experts. Then MJ words hit me like a lightning. I realized that I shouldn't dump an idea, I should take action.
So I started refreshing my memory with a couple of books about front-end development. After a month, I started building the website. It was quite a journey. Here I am now, I am almost done (need 3 more weeks).
I built a website that let's every user propose a law, propose an edit for the law, vote for both things. I believe I am stepping the first step into "true democracy". But, as Schopenhauer states, every idea has three stages (paraphrasing). First it's ridiculed, then oppressed, and finally accepted. I'm in the first stage right now.