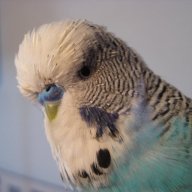 Bronze Contributor
Speedway Pass
I thought I would give this a try - just an extra bump to keep me focused and accountable to someone other than myself. Who is this for? For me, mostly... but also, eventually, for inspiration for others. It's only a matter of time before I achieve my humble goals, and hopefully it will give others inspiration and ideas on their journey to achieve the same.

Background:

I'm a web developer. I originally got into internet marketing about 9 years ago, gorged on all the information I could find and, predictably, didn't take an ounce of action towards any of it. I did, however, somehow stumble on web development. I built a random landing page for someone for a small amount of cash and a lightbulb went off. Cue 5 years of hellish grind across every freelance marketplace known to man. 16 hour days of coding, months of burnout, depression. The whole thing was like pulling teeth, but it did teach me grit - and it did teach me that I could teach myself pretty much any skill I wanted.

I took that experience and knowledge into a full-time Ruby job. I stayed there for a few years and recently quit (about 2 months ago). I also let go of my apartment and dropped most financial commitments, let go of my GF, then let go of friends/family and moved to Thailand where I can live much more cheaply.

What is the immediate goal?

First of all, I do *have* to freelance to survive. I guess the immediate goal is to earn enough through my own business to quit freelancing for good. My current expenses are around $1000/m. To me, this is a fairly small goal and more than achievable. I have no doubt I'll build a business to $1000/m PROFIT with enough applied wisdom. My low expenses (can be lowered further if I want) allow me to work just 10-15 hours/wk. The rest of my 'work' time will be dedicated to my business.

I have no intention of burning myself out so will not be engaging in 16 hour days of non-stop grind. I will likely fall into long bouts of grinding just through sheer enjoyment and excitement, but I'm going to be very careful about balancing my lifestyle. I've had bad burnout before and from experience it just isn't worth it. I'm only interested in long-term sustainable behaviour and living the kind of life I want to live NOW, not tomorrow. It's very important I largely enjoy the process.

What have I done recently?

I only got to Thailand about 3 weeks ago. I've sorted a condo ($500/m - could realistically be much reduced but I'd rather stay in a nice place as I torture myself), sorted a motorbike (rent), sorted a bike license, done enough freelance hours this month to cover expenses for next month. Found a nearby gym and been a few times, found a nearby martial arts place and planning to start training. Dated (eek), travelled around a bit nearby (eek).. and..

What am I struggling with?

I've generally wasted a bunch of time with my head in the clouds, swirling ideas around in my head and trying to motivate myself to actually do something that might not pay off in the slightest.

A couple months ago I found a semi-active subreddit (about 5000 subscribers) that had an interesting problem. So, I started to build an application to help these people. I expanded on the original idea and have many ways I could potentially build revenue from it, but I was just interested in building a useful tool, and building something that wouldn't take me 6 months, but rather 4 weeks.

Since arriving in Thailand I haven't worked at all on this. I've been freelancing mostly, or browsing work on Upwork, and trying my hardest to make the shift over to a fastlane mindset. That's the reason I've titled this "Developing Fastlane Discipline" -- my goals require me not to just develop discipline in general, but to develop discipline towards investing time/money/energy into inherently risky projects that might never pay off.

What am I doing to improve?

So, the first two major shifts I'm making are to change my mindset from that of a consumer to that of a producer. Instead of thinking about what I want, think about what I can offer that other people want. The second is to start helping people for the sake of it. Start looking for and solving problems with the skills and experience I have and, more importantly, LEARN. I've seen it advised many times on this forum and I think it is an excellent place to start. It removes a lot of the pressure to make money from something and gets you into the right mindset.

Another thing I have started to work on is wrapping conditions around the things I want to do, buy or experience. For example, if I want to travel somewhere this weekend, I attach a goal that I must first achieve before I allow myself. If I want to watch a 30 minute show, I attach a goal (hit the gym). If I want to buy a new lens for my camera.. I have to stick to my budget for 30 days. If I want to buy a gaming pc and improve my entertainment setup, I have to get to $500/m profit in my business.

Finally, I have made goals in such a way that I can't really lose. For example, I'm building an application using a couple of technologies I've not used before. Even if things don't take off, I'm still getting an ROI on my skills/experience. I can put the app in my portfolio and use it to attract potential clients. I can write about it in a dev blog and build an audience. This has helped with the risks involved in this kind of investment.

Conclusion

I've never really disciplined myself like this before but it feels useful (for me, at least). I've starting to sternly demand more from my inner child. He just wants to play and laze about and create random shit and chase temporary pleasure and just indulge himself. Well, I've got to stand up and start limiting this stuff, because if I don't I'll just freelance for the next 20 years and not get shit else done. I could live comfortable, sure, but I'd always know I failed to do what I wanted to do simply for lack of discipline. F*ck. That.

Not sure if anyone read this far, but, thanks if you did! Feel free to follow along. I'll likely update every week as I want to keep my progress reports as meaty as possible while not losing sight of it.
Last edited: