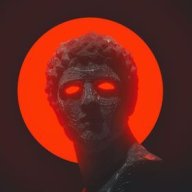 Contributor
Read Fastlane!
User Power
Value/Post Ratio
154%
Oct 30, 2022
13
20
I came to a point where I read so many books on business that once the information was retained, the value of it just subsided, same thing with any public speaker or public figures who gave information on business and other topics. This is reading Wide.
I found a way to deal with this problem by just sticking to 3-5 of the best books i've read and 3-4 public figures, such as Iman Ghadzi (bit controversial with everything that he's done recently but there's a way to leverage his actions),
TMF
, 100M Offers, Dotcom secrets, Expert Secrets, Hamza,
Alex Hormozi
and
Andrew Tate
(no I am not a fan boy neither did I buy his course aha).
Most people who start their entrepreneurial journey lose their interest in it after a while because they never wanted it for an actual purpose, they just introduced themselves to it because of a spur of motivation, which eventually led them to rely on finding the next brain teasing book to give them a push. 'Motivation is a false god, Dedication is a manhood'
I believe that all of the people who gave up on business just because it got boring or too challenging never really stuck to one straight path. They kept getting distracted by the next big side hustle or the latest game which came out. There's a reason why race horses wear blinkers. It's so that they do not get distracted from their
goal
.
So to any new venture people out there, dont give up so easily, stay consistent and find a few legitimate people who you can count on for information/ books, and stick to it, you won't get far if you give up so early but you will get far and to the end of the road if you stick to a well thought out fastlane vehicle.
It may take months, maybe an year or who knows! More, but a dream doesn't take a miracle, it takes hard work, time and sweat.
The Deep Methodology
Note: I suggest you do The Deep Methodology after learning about everything such as sales, marketing, IT skills if needed, and anything which will help you get a good grip on business knowledge. Find the best 5 books you read and stick to it and apply.
If you are new to it, read a book a week or ask a reputable person for the best 10 books they read, and shortlist it
>Stick to 3-5 (maybe more if you found good ones) good books, annotate it if it's needed and keep referring back to it.
>If you follow any public speakers/figures, stick to 3-4.
>Learn to be dedicated(not passionate, but dedicated) and have control over your emotions.
>Surround yourself with good like minded people who will push you further and make you finish something you started.
PS: I'm not qualified to say any of this but if you want to talk about anything from this I'm down to have a chat. (Might not be online as much because I am in the process of building my own vehicle)