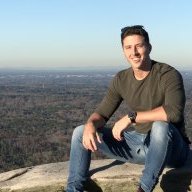 Act. Then Adapt.
FASTLANE INSIDER
Read Fastlane!
Read Unscripted!
Speedway Pass
Nov 15, 2016
489
1,072
27
Hey there, so a close friend and I have decided to start a website together and the project is quite ambitious. Right now we are trying to get funding and decided that right now would be a good time to figure out the equity split.

He came up with the idea and nurtured it for a few weeks before ever bringing it up with me. At first we just talked about the idea as a project he was personally working on, but over time as I became more involved with the idea he asked me to cofound it with him. My response was uncertain at first and we decided to give it time.

Basically where we are at now is that we are working on it together and plan on applying to Y-combinator next month. What I have said is that my level of commitment will be contingent upon whether or not it is accepted, although this does not mean that I am not going to still contribute.

If it is funded I drop everything and commit 100 percent. I understand that due to this contingency we are both assuming different levels of risk - and he also came up with the original idea - so it makes sense to me that we would not split equally.

What are your thoughts on how we should split equity? The long term goal is to maintain a majority of the equity between us. So, here are some things that have been considered:

A 75-25 split. My share would not be touched in this instance. He would be soley responsible for the distribution of equity moving forward. This came up as a means to prevent too much dilution and complications.

He also originally considered the 60-40 split, but didn't know how that would work out in terms of dilution and control.

What do you guys think is the best way to set this up? If there is no objective answer - are there any resources that we can use to help make the decision? Thank you.

I would also add that in terms of contribution we both are equally essential to the success of the business.