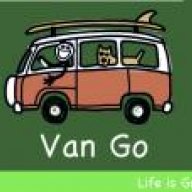 Gold Contributor
Read Fastlane!
Speedway Pass
Jul 25, 2007
6,474
1,365
60
Great points, Yves.
I would hasten to add that in person, if you're a good looking guy, you have some real advantages when approaching someone. Like it or not, it is what it is.
Being mindful of this when going out is important-- Lex, I'm sure if you approached some ladies smelling of last week's unwashed laundry, w/unkempt hair and bad breath, you wouldn't find them nearly as interested in talking to you. Am I right?
Online stuff takes it another step-- you can be at home, in your jammies, funky hair, no make up or nice smelling cologne, and can still be enticing/engaging to someone.
That has some real advantages.
Because after a few years together, this is the person they're gonna see anyway.
-Russ H.
PS Nice to see ya 'round these parts, Yves!