Bronze Contributor
Read Millionaire Fastlane
I've Read UNSCRIPTED
Speedway Pass
May 25, 2015
263
494
237
28
Hey y'all. If any of you local people are selling online or want to get into ecommerce, I have a bunch of wall art canvases and 3 framed sets that I want to get rid of at the price I bought them for. Each unframed canvas cost $15-20 from China from Aliexpress. I would be willing to sell them at $15/each. If you want to buy any individually to test the selling price, i don't mind. I just want to wholesale them so I don't have to waste time finding random facebook/craigslist people to buy them.
I bought these from China last year and I was selling some locally. I stopped doing that when I lost my job and needed to focus on landing a new job. And now i don't have the room to make a mess and saw up the frames and I don't want to spend the time to figure out a good shipping method to sell the rolled up canvases online.
These are the framed ones:
These show all the unframed, rolled up canvases. Each canvas set (unframed) costs $15-20 from China. There are probably $300-$400 in this box. Many different types of pictures than the ones i showed above.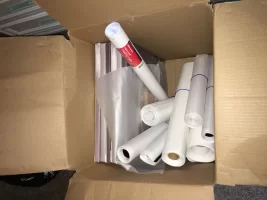 So basically, you can sell the rolled up ones online for $40 or so, or if you want to frame them yourself, people will buy from $50 to $100+. Not a bad flip if you want to put in sweat equity.
You can search the competitive prices online through ebay, amazon, and etsy. People overprice these on Etsy by about 3x as much as ebay/amazon.
Don't like ads? Remove them while supporting the forum. Subscribe.