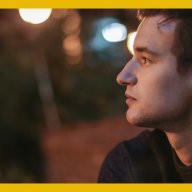 Life-long learner.
FASTLANE INSIDER
Read Rat-Race Escape!
Read Fastlane!
Read Unscripted!
Summit Attendee
Speedway Pass
User Power
Value/Post Ratio
210%
Sep 26, 2018
857
1,802
In 2022, I did some reflections and thought about how I could get outside of my comfort zone. What new activities could I try and learn that would challenge me, grow me in different ways (mindset and physically), and I wanted some of these activities to have at least a little bit of fear factor to them. So that I can face any fears head-on, and challenge those fears.
As a result, I came up with a pretty small list of activities that I'd like to try for 2023, and I've done a good job so far:
Got into bouldering in the last couple of months of 2022.
Saw the next step of progression up from bouldering was indoor top-rope climbing and wanted to make it a goal in 2023 to learn how to do it.
Now I'm doing both almost every week. They're a great workout, with indoor top-rope, I'm often times climbing up 35ft walls. I'm
almost
considering lead climbing. Not yet there in terms of skill. And I'd like to eventually try and take top roping outside. I think the PNW would make a beautiful backdrop!
I'm also currently enrolled in a PADI Open Water dive course. I'm done with the confined-space training (pool) and in the next two weeks, I'll be diving down in Seattle to ~60ft. Although my username is Ocean Man, ironically, I'm afraid of water. Don't have a good relationship with it so I tend to stay away from anything that's not the pool. I'm fine with swimming, just not really comfortable when I can't see clearly below me and there's zero visibility. I think people call it thalassophobia. But here I am, going to be diving down to 60ft and I'm crushing these BS fears. Scuba has been a lot of fun so far in the pool, can't wait to see all the fish and explore where many typically don't.
And then I'm also potentially sky-diving with some family members & friends sometime this year.
Now I'd like to turn it to you. What activities/health/fitness goals have you created this year that you're working on or have crushed already?