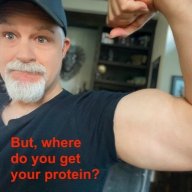 I followed the science; all I found was money.
Staff member
FASTLANE INSIDER
EPIC CONTRIBUTOR
Read Rat-Race Escape!
Read Fastlane!
Read Unscripted!
Summit Attendee
Speedway Pass
Jul 23, 2007
34,634
136,323
RATED R
Found this on another forum ...
What happens when a normal corporate meeting is
discussed in internet forum format
... anyone that spends time on internet discussion boards will find this amusing!!
http://www.collegehumor.com/video:1771556