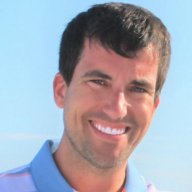 Bronze Contributor
FASTLANE INSIDER
Read Rat-Race Escape!
Read Fastlane!
Read Unscripted!
Speedway Pass
Hi Fastlaners,
My side walking in-laws come over to my house a few times a week to visit my 2 year old boy. I am polite to them, but they have an "I" focus, watch
a lot
of television, complain too much, talk about drama, etc. Just being around them for more than 15 minutes would make any sane person get irritated. They do like me and we are cordial to one other but they are very dysfunctional.
My wife and I are on the same page that they are sidewalkers, and we have considered moving a few times but we haven't yet. Today when they came over,
I decided to start controlling my environment. Instead of listening to side walking comments and depressing commercials, I listened to a success hypnosis
with these headphones
--
https://www.ebay.com/itm/Bluetooth-Headband-Headphones-TOPOINT-Wireless-Music-Sport-Headbands-Slee/153331822193?epid=21027710577&hash=item23b349ee71:g:QigAAOSw2sxcM4WK
The cool thing is that neither of them said anything. Not to mention, it didn't look like I was being rude or disrespectful -- and I was wearing headphones, listening to a success hypnosis
Am active and workout a few days a week, so that was in my favor. Because I controlled my environment, today was the best day I've ever had with them.
If you have to deal with difficult people on a regular basis, always remember that you have a choice. Control your environment.
Last edited: