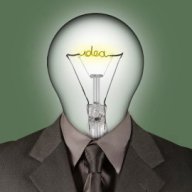 My 1st biz sold paper planes. It folded...
FASTLANE INSIDER
Read Fastlane!
Read Unscripted!
Summit Attendee
Speedway Pass
You are the average of the five people you spend the most time with.'
Such an awful cliche.
No wonder successful people are often lonely. Too many people propogate this myth.
First off, the five people you spend the most time with, as an entrepreneur, is often either your family or your employees. So you're the average of 3 kids and a partner? The average of your top employees?
Taken literally, this triteness makes no sense.
Sure, it is great to be in rooms with people smarter or more successful than you. But how much time do you really get with people like that? They've got their own lives too. And it gets harder to do as everyone gets older and more settled.
But people act like Musk, Jobs, Gates, Bezos, and Buffet all hang out with only each other and that's how they got to be so grrrrreat. Puh-lease.
Sure, some people "hold you back", if you let them.
Those same people are often the best ones to "keep you grounded".
It's all perspective. Truly, we can't answer this question for you
If you have real friends, not just "people I hang out with", but I'm talking true blue philos-love level friends, don't cut those people from your life for any reason. Maybe you spend less time while you pursue your dreams, and you'll know they're there for you when they celebrate your successes.
If these are just "friends for now" then so what? What's wrong with having beers with sidewalkers and sharing some laughs?
Ultimately the only one holding you back from your dreams is you.
If you have bigger dreams than your friends what are you doing to pursue them? What action can you take today to make those dreams a reality?
That's what you need to worry about...