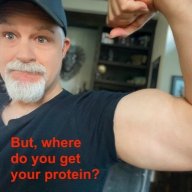 I followed the science; all I found was money.
Staff member
FASTLANE INSIDER
EPIC CONTRIBUTOR
Read Rat-Race Escape!
Read Fastlane!
Read Unscripted!
Summit Attendee
Speedway Pass
Jul 23, 2007
35,599
141,960
FitBit by Google. Been through 3 of them, every device failed in the warranty period, or just a few months out of the warranty period. They were nice and replaced two of them, but after the third, they stopped and suggested I buy a new one with a "discount code of 35%!" -- sorry, I don't replace one lemon by buying another.