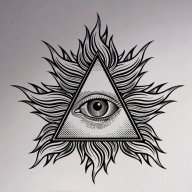 New Contributor
Read Fastlane!
User Power
Value/Post Ratio
100%
Feb 25, 2018
7
7
Hey guys!
I hope you liked my topic but it's actually quite serious in my opinion. I'm almost 25 years old, I have a job which is well-paid. If we compare my salary to the average salary in my country which is around 600$ maybe - it's pretty great. After this year I will have savings which could secure my living for the next 7-8 years. Ofcourse this is not my plan because I avoid being unproductive and I'm focused a lot on self-development very much lately. The problem with the job is that it's only 5-6 months in a year and the rest of the year I can actually have vacation. This F*cks me up a little bit, because I cannot be systematic with any of my plans. Nobody wants to hire someone for a few months and it's not worth it to have a company while I'm abroad.
My
goal
is to actually start something in October. I feel like I'm losing my time right now. I don't like my job much, but the money is good for me. That's why it is a hard decision for me to take and just start with working for myself. I have never had any experience with it, nor had my family or friends. My self-esteem was pretty f*cked up 2-3 years ago. My dad liked alcohol and he died when I was a teenager. He was just a burden for the family. I forgave him, but my mind is corrupted with negativity and low self-esteem. That's why I started working with my mindset and it's getting better. My environment, people who are around won't understand it. Why could they? They have never had experience with it, I don't blame them. I'm just angry with myself because I'm tied right now.
I'm reading
UNSCRIPTED
. I read Fastlane Millionaire. I read this forum a lot. Right now it's passive learning and I'm not executing. MJ talks a lot about people who are hyped about entrepreneurship and then after some time they disappear and don't give a crap anymore. I don't want to be like this. I know it's the only way I can be happy in my life. It's not about money - I just love being independent, having my own freedom to choose. I want to be a CHOOSER not a LOSER. I need to move to a bigger city. I want to invest in myself (I've had spent quite a lot already) I feel like I'm pushing myself but it's still not enough. I don't even go on holidays (I don't remember when was the last time haha) and I don't even need it.
My plan from October:
Rent an apartment in a big city.
Hire myself as a real estate agent ( I feel I need some sales skill)
Working with video editing and learning animation.
Meeting with people who have businesses and people who want to grow.
Find some mentor to help me find out more about business (?)
What do you guys think about it? I need some kick in the a$$, really. Be harsh if needed.
I hope you were not bored with my story. Peace.