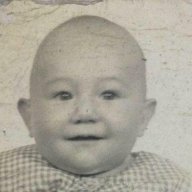 Gold Contributor
FASTLANE INSIDER
Read Fastlane!
Summit Attendee
Speedway Pass
User Power
Value/Post Ratio
40%
Jul 27, 2007
5,361
2,141
From a Colombian magazine (don't worry, I'll translate later"):

*************************************************************
Operación gigantesca

Acaba de terminar el proceso de avalúo sobre la que sin duda será la salida al mercado de mayor valor en la historia de Colombia: la de Ecopetrol. Dos bancas de inversión, la Unión Temporal JP Morgan-Credit Suisse y la de Citi-Merrill Lynch, fueron las encargadas de determinar el valor de la empresa, calculado en 25.000 millones de dólares. El 27 de agosto los colombianos podrán comprar acciones en una primera emisión del 10 por ciento de la petrolera, que equivale a 2.500 millones de dólares. La pregunta es si en Colombia hay liquidez para satisfacer esa oferta.
*************************************************************

This is my free translation:

Just finished the appraisal process for what will be without any doubt the biggest IPO in Colombian history: Ecopetrol's. Two investment groups, a temp union between JP Morgan-Credit Suisse and the one between Citi-Merrill Lynch, were in charge of determining the company's value, estimated to be us$25B . On August 27th Colombians will be able to buy shares in the first round for 10% of the oil company, equivalent to us$2.5B. The question is if there is enough liquidity in the country to satisfy this offer.
*************************************************************


Why am I posting this?

- Ecopetrol has been a government owned company. Now they want to sell it given the current valuation of oil in the market.
- Colombia shares a huge border with Venezuela and they are estimating a lot of untapped resources.
- I don't think there will be enough capital available in the country to buy it, so foreign investors will probably be the ones that will end up owing the company in the not-so-distant future
- I can imagine the new rich countries like China and India investing in these types of resources (China is actually already doing it, which many investments in Peru, Chile and Argentina)
- Oil prices have an upward trend... some 'specialists' are talking about us$100 per barrel

Interesting trend... I think that, eventually, other countries that are not part of the biggest oil producers in the world will be doing the same. I think it is interesting to see what happens with these offerings.


I wanted to post just as an FYI for those of you that track the energy/oil markets.
Last edited: