Legendary Contributor
EPIC CONTRIBUTOR
Speedway Pass
May 9, 2017
1,130
5,203
1,277
24
I've had this idea for quite a while.
Why are leases only for new cars?
When you lease a car, the vast majority of your payment is paying for the depreciation. Depreciation doesn't benefit the customer, nor the leasing company...so why is it done so much?
Manufacturers just want to move inventory.
Wouldn't it make more sense to lease something that depreciates less, or doesn't depreciate at all?
The customer would be paying for the utility and appeal of driving the vehicle, not the depreciation, leaving much more room for profit for the leasing company.
Which market would this work best in?
Classic cars.
Classic cars hardly depreciate. They are cool, unique, and have a huge appeal to many people, but they cannot buy them because they either don't have $25,000 cash to purchase one, or they don't have 30% to put down on financing terms.
Me and two business owner friends of mine have talked about the idea and we are going to move forward with it. We are going to purchase a late 60's Mustang for around $25,000, advertise it online for lease for a period of two to three years at around a $400 monthly payment, and get a solid proof of concept and sales before looking for any major funding. We are looking for a car similar to the one pictured below. We have found some good candidates that are restored and would be in good enough condition to lease out. This one went for $27,000. Imaging driving this thing for $400 a month for a few years. I know I would've signed up if someone advertised this to me!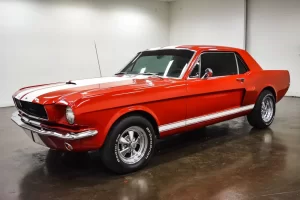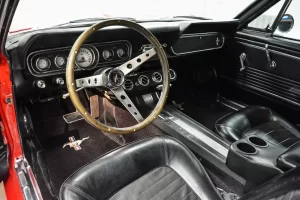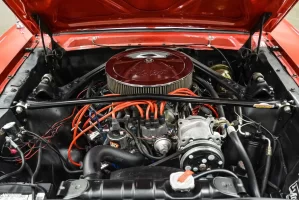 Legality
1. We are NOT a dealership since we will not include a purchase option at the end of the lease. No title transfer = no required dealers license or dealer disclosures.
2. We have to provide proper leasing disclosures and documents, but are exempt from many other laws and regulations since this is not a "credit sale" as defined in the Truth in Lending Act.
Maintenance
1. The customer is responsible for maintenance and will be given recommending servicing documents so they can get the car properly maintained on a proper schedule.
2. The prices for classic car maintenance is cheap since parts are easily sourced for the cars we would be purchasing and anyone can work on them, not just a "technician" that works for the specific manufacturer.
Insurance
1. The customer is required to carry full insurance. You can get an agreed value policy for a daily driven classic car through some insurers and it is not prohibitively expensive at all.
Damage and neglect
1. The customer pays a security deposit, submits credit information, and is liable for excess damage just like any lease. They are forgiven for regular wear and tear.
Repossession
1. Since there is no transfer of title, there is little regulation as it relates to repossession, lowering costs, fees and red-tape associated with getting vehicles back for lack of payment
Mileage
1. Customer is limited to a number of miles or faces a per-mile fee.
Tracking
1.First customers will agree and consent to the vehicle being tracked (taking no chances for the first batch of cars).
The cars would be inspected, purchased, stored in a garage, advertised for lease online in the local area, and leased out for a period of 2-3 years.
A car worth about $25,000 would bring in about $14,000 in three years with almost NO overhead. Expenses would be a small fee for storage, the cost of the time required to structure a deal and bring the car to the customer, the business and property insurance to cover in the case of loss of vehicle that isn't covered by customer's insurance, etc. ,the cost of reconditioning the vehicle when the car is returned, and any repossession fees if a customer defaults on payments.
We are going to pool some money together for our first one. I would just do this myself in a year or two with my own money, but I've always toyed with the idea of partners that have business experience and it seems like a fun idea that we can scale and get some big funding for if our first deal works out well and we make enough financial presentations.
Don't like ads? Remove them while supporting the forum. Subscribe.