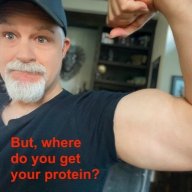 I followed the science; all I found was money.
Staff member
FASTLANE INSIDER
EPIC CONTRIBUTOR
Read Rat-Race Escape!
Read Fastlane!
Read Unscripted!
Summit Attendee
Speedway Pass
User Power
Value/Post Ratio
418%
Jul 23, 2007
35,886
150,158
Been spending some time on
ChatGPT
, holy shit this thing is insane, a total Google killer.
It in effect, is like the Star Trek "computer" for those of you familiar with Star Trek.
This thing already likely saved me 3 hours of my time in a matter of 10 seconds.
I haven't been this impressed with a new technology in 15 years, the last time being the Apple iPhone replacing a flip-phone.
It can spit out computer code for you in seconds, stuff that would take 10 different Google searches amount 100 different results filled with SEO manipulated filler and garbage.
If you're a writer, this thing will help you describe scenes in foreign countries, write dialogue in different types of personalities, and conquer blocks in a matter of seconds.
The utility in this application is beyond belief.
The old way: 1) Search Google, 2) Sift through mountains of "SEO'd" pages filled with filler 3) Spend 20 minutes finding the right passage on the right page.
Time: 15m
The new way: 1) Ask ChatGPT
Time: 15s
Here is what ChatGPT responded with how to make money.
I couldn't have answered better myself.