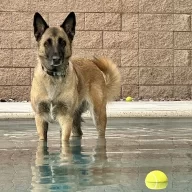 Legendary Contributor
FASTLANE INSIDER
EPIC CONTRIBUTOR
Read Unscripted!
Summit Attendee
Speedway Pass
Jul 25, 2007
8,242
38,453
So I'm trying to pay for lunch and my card gets declined, my 2nd card is declined too, so I pay with cash. I call up Chase and they tell me that they have closed all of my credit cards personal and business. Although they don't say this to my face I think I know what happened.

I charge about $10,000 a month on my credit cards and on Friday I called one of them to see if I could get the APR lowered from 13.xx%. If not, I was going to start using a 7.5% card. The lady said that they can't lower APRs anymore but she thought that the assistance department, the department that you call if you can't make payments anymore would have the authority to lower my APR.

So I talk to the guy and he says that his department is for people who can't afford the payments and that if they lower the APR the card would get closed. I didn't want that so I said thanks and hung up.

So naturally I am thinking that this guy made a mistake and accidentally closed my accounts. I call Chase and they said my account went under review this morning. Hmmm, coincidence?? I bet not. After review they deemed me not credit worthy to have available limits totaling about $75,000.

My credit score probably isn't the best right now since I do have an upside down home that is in short sale mode. I talk to this dick over at Chase who gives me some moral shit about honoring your mortgages. So even though I have never missed a credit card payment and run over $120k through them annually, they decide that they don't want to do business with me anymore.

So I went and opened up a few business accounts today and M&I Bank. I need to get my electronic payments moved over to them before I can close my 8 business and personal accounts at Chase.

Oh yeah, moral of the story, don't put all your banking eggs in one basket. Luckily I still have more credit cards.