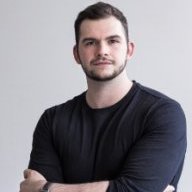 New Contributor
Read Fastlane!
User Power
Value/Post Ratio
91%
Dec 19, 2018
11
10
As entrepreneurs we face a lot of issues when it comes to scaling our businesses. Currently I'm in the midst of organizing a consultancy after a failed partnership scaling a real estate firm. It was a titanic struggle in terms of vision between my partner and I. I learned a ton in regards to the dichotomy of partnerships, and now see that if I want my vision to come to life I'm going to need to take action on my own.

The partnership inhibited my ability to scale the business as it was always a battle having one another realize our visions for what the company should be, or could be.

My question to you all is what are some of the biggest challenges you have faced when scaling your startup / new ventures? What are some critical roadblocks that personally stopped you from fulfilling your full potential?

While I'm not making this thread for you to ruminate on your failures, I am looking for it to be a place where we can all share some of our experiences and perhaps have them resonate with one another!