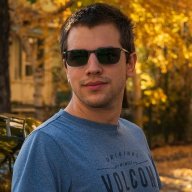 Go all in.
Read Fastlane!
Read Unscripted!
Speedway Pass
I was wondering whether I should create this thread or a 1/4 mile traps thread.

I guess this one is a good intro, so post up your car(s) and mods done to it. Bonus points if you add some power/torque figures and even timeslips.


I'll start with my car:

2019 Kia Stinger GT Limited (AWD) 3.3TT
Stock: 365hp & 374ft/lb

Currently stock, but I've ordered a chip (BMS JB4 with fuel wires - ~60whp increase) and I'll change spark plugs to colder ones.
Might put some DIY Intakes (~25whp increase) and change the downpipes (~20hp increase) this winter or during spring (harder to do mods in winter without a garage...).

The car does 0-60 in 4.7 seconds stock. I'll try to hit the 3 seconds range this spring.

My first goal (mod-wise) is to beat a 2014 C63 AMG 507 Edition.
I could easily do that with a WMI (Water/Methanol Injection) kit, but I want the car to be my daily driver, so I don't want to do major changes like that.
To achieve this, I need to be in the low 12s at the 1/4 mi. I'd be really happy if I could hit consistent 12.3s this summer.


My previous car was a 2005 Ford Focus SX4 SE, but rust had gotten most of it and I began being not comfortable bringing people with me in this car (security-wise).


Last edited: