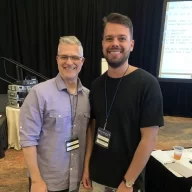 Platinum Contributor
FASTLANE INSIDER
Read Rat-Race Escape!
Read Fastlane!
Read Unscripted!
Summit Attendee
Speedway Pass
Hey guys,
I'm creating this thread to see if anyone is going to the canton fair in April/May this year?
I know stage one is most popular but I'm thinking of going to stage 3 as I have a few material products I'd like to source and I have no interest in selling electronics from China
Also if anyone has been before I'd love to hear any feedback tips or advice? I've just read when searching for other related threads that October is better and that I might be better going to a niche specific trade show which has given me second thoughts.
I do love the line on the canton fair site something along the lines of "getting into the canton fair is harder than getting a USA visa so you know the manufacturers have been vetted"
@biophase
@Vigilante
@Walter Hay
@JasonR
@hughjasle
@Sanj Modha