I know there are a lot of animal lovers on here, I'm thinking specifically those of cats and dogs.
People like
@biophase
I visited my sister and noticed that her dog, Calvin, had inflammation in his eyeball he couldn't close it. I told her she had to feed him tablets I had, I suffered massively from chronic fatigue syndrome symptoms and had all kinds of medications.
250mg twice a day to see if it'd help.
Famciclovir has recently been used to treat cats for Feline herpes virus, with remarkable results.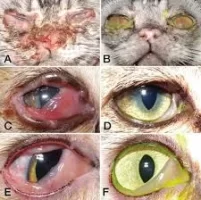 source:
https://escholarship.org/content/qt8sd6g2m7/qt8sd6g2m7.pdf
My sister has said he has some kind of auto-immune disorder from this first photo taken several years ago:
After many flair ups, he has slowly lost his vision and can only mostly see out of one eye: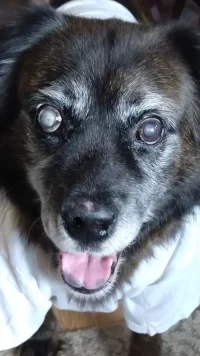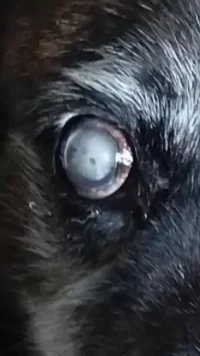 After feeding him famciclovir (pills wrapped in cheese) for about 3-4 weeks his snout wounds cleared up completely (hasn't had any at all since) and his eye inflammation is mostly gone along with the chronic puss, 6 months no side effects but irreversible damage: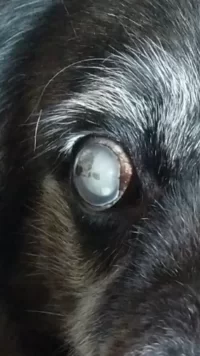 Calvin is 14 years old, a fair portion of dogs may experience something like this in their older years. What this does (if done early enough) is to keep their eyesight and also keeps their wits. Though I can't really prove it Calvin seems a lot more playful and less irritable.
Famciclovir->penciclovir is much safer on the kidney tubes than Valacyclovir->acyclovir which can crystalize the lining without enough water intake.
Famciclovir's success can also be contributed that penciclovir triphosphate stays intracellular 10-15x than acyclovir triphosphate, why it's more effective.
Figured I'd share this, even though anecdotal, as it's only speculative and I only look at clinicians as inconvenient gatekeepers that don't move fast enough; this could let your pup or kitten live a life where they keep their wits, energy, and eyesight.
Just planting this info as an idea so if the situation presents itself, readers can move on it.
Last edited: