I love Shopify for it's ease of use and the apps, but I'm struggling to find a theme that loads quick. I need one that loads in under 3 seconds ideally, but under 4 will do too.
Most of my audience are on mobile so it's especially important the site loads quick.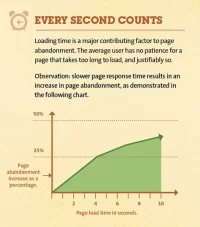 The problem is, every single theme I put through gmetrix takes at least 6.5 seconds (range is 6.5-18 secs) to load.
Does Shopify slow traffic to .my-shopify.com links?
If not, how much is it possible to speed up a theme? I need even the quickest themes to be twice as quick so I'm not sure how realistic that is.
Thanks in advance!
Elle
Don't like ads? Remove them while supporting the forum. Subscribe.