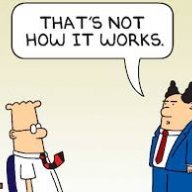 Silver Contributor
Read Fastlane!
Read Unscripted!
Speedway Pass
User Power
Value/Post Ratio
175%
Dec 3, 2015
545
952
30
Hi everyone
I am a chilean guy currently studying in UK and have had the opportunity to live in several countries (7 up to date) and have some experiences on working in marketing, consulting,hr having a broad perspective on business in general. Apart from that I am avid learner/reader,really like meeting new cultures and play sports.
I read both MJ books in the past and I can say is up there in the top 5 for business books/mindset shifting. I am looking to meet new like minded people and I would like to jump into entrepreneurship when I graduate, the big question is where in the world I should do this?
Also I always have problems finding smart people on a daily basis to discuss big hairy audicious
goals
, do not think you have the same issue? I would like to be in an environment where majority of my peers are working towards great things instead of worried avoid weekend coming fast and the next Game of Thrones season.
If you believe I can be a resourceful person to connect with, feel free to reach out.
Cheers!
Camilo