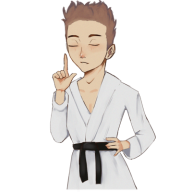 Legendary Contributor
FASTLANE INSIDER
EPIC CONTRIBUTOR
Summit Attendee
Speedway Pass
Occasionally they send me in to turn around an organization. Everything from the Fortune 500s down to the local mom and pop.
But when it comes to small and medium sized businesses I get a little frustrated because I'm often there to give them a "quick fix" to their current performance issues (usually due to time or budget constraints).
Their sales team is under-performing, the leadership is toxic, the culture is awful, their marketing is off...
There's a lot of reasons why they want me to come "pump them up" (and I really hate it when they call me a motivational speaker
)...
...but if I had just a few extra minutes to sit down with the boss man or boss lady (which they never have) I could explain what the real problem is and how they can fix it.
So since I don't have that time with them... I figured I'd air my frustrations here with you, pretend that you're
intereste
d, and give YOU the secret that I didn't learn until AFTER my 3rd business.
Here it is: no matter how much money your business earns...
if you must be there, you're an operator... not an owner.
We all like the ego boost of saying "I own a business" or "I'm a business owner" -- and here's the truth:
Before you get all pissed off, upset, depressed, or sad -- I'm just as guilty so I'm not preaching here by any means...
But let me prove it.
There's only 1 correct answer to this question:
What is a business?
Think about it for a second.
There's a million potential responses but only one right one:
A system for delivering value.
​
More specifically -- a system for effectively delivering value in a timely fashion.
There are a million books on the subject but for some reason it just isn't taught anymore.
The E-Myth was a big eye-opener for me... but I didn't realize it's importance until I woke up one day and noticed *I* was the business. If I got hurt, sick, died, the business would, too.
In Rich Dad, Poor Dad. Sharon Lechter teaches the "Cashflow Quadrant" and the difference between being Self-Employed or a Business Owner.
The 4 Hour Work-Week has a great section on eliminating and delegating work.
There's tons of other examples but so many of us were so desperate to get into business that we didn't strategically build out our systems for effectively delivering value in a timely manner which means
many of us now just have a high-paying job.
And when I see people burnt out it's usually because they've become a slave to their business instead of their business working for them. You are the biggest bottleneck.
But things can change if you start to see your business as a machine that must deliver value with or without you.
How do you do that? By laying out your value chain.
What IS a value chain?
Well... in a word, it's your business.
But if you were to lay out a timeline and on one end you have your customer like this:
and on the other side you have your customer like this:
What needs to happen in between? What is each step?
Customer places an order,
that order form is delivered to john,
john sends it to the susan at the warehouse,
susan at the warehouse packs and sends it to bob in shipping,
bob the shipper delivers it to the customer.
Sounds simple, right?
Here's the problem: there are 8 points of potential failure in this value chain.
If any one of the 8 things gets messed up -- the customer does not get the value in a timely manner. That means they go from
to
.
All Failure in Business is a BREAK in the Value Chain
​
Just look at the simple interaction:
Customer Places order <----> John Receives Order Form
What could possibly go wrong there?
Let's say the customer orders and John just doesn't check his email. Or it gets lost in spam. Or he's out of the office for a day. Or they're out of the product that was ordered. Or he just simply doesn't send a confirmation. Value chain is broken. The customer is upset.
In every link in this chain there is value that needs to be provided both ways. John needs to review the order, confirm with the customer, get the order to Susan, confirm with Susan she received the order.
If I had all day, I'd teach this stuff in a very detailed manner but the thing we have to understand is that for you to become a business owner -- you need to CLEARLY define every link in your value chain and what needs to be done at each step.
Once you have a CLEAN and CLEAR value chain, you can then do the thing that everyone ultimately wants to do ...which is replacing yourself in the value chain
Ultimately when I see business owners stressed and burnt out -- it's because
1.) They don't understand there's a value chain
2.) It's not clearly defined
3.) They are trying to micromanage every link along the way.
That last one is a conversation for another day, but if the business is breaking down and there are fires constantly -- it's because there's a certain link in your chain that's broken, not well defined, or someone (or some robot) isn't doing their job.
Take a look at your business and see what needs to happen to fulfill in an effective and timely manner!
Let's all become business owners in 2019, ey?