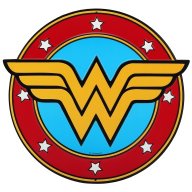 New Contributor
Read Fastlane!
Hi, I'm Kaelah. I read Millionaire Fastlane several months ago. I've been interested in entrepreneurship since I was a kid, my Aunt owned a gardening nursery that she built from the ground up and I found it so inspiring and interesting to do that rather than work a traditional job where you're at the mercy of whoever your employer is. I've been in tech for a while, as I kid I loved video games and in high school I joined the Robotics club where I became Team Captain and learned C++ to program our robots. For several years my dream goal was to work for Google, and my whole world came crashing down when I started working with them and it was not at all what I had expected. Here in the Bay Area in California, Silicon Valley, we have tons of big tech companies. In the past couple decades, many of them have been transitioning from having mostly direct-hire employees to having contractors through third-party staffing agencies.

For the past several years I've been bouncing around from temporary contract to temporary contract. Lots of the big tech staffing agencies will offer contract-to-hire positions (few of them offer any PTO or benefits), but for many of these client companies they might hold onto contractors for 3+ years and never convert the person to a direct hire. Through persistence I'm now in a steady direct-hire role that offers pretty good compensation, and I'm listening to Millionaire Fastlane audiobook to refresh my memory on the concepts because now that I have a stable enough income to keep my bills paid, I'm going to focus on building up my own business.

After this audiobook I'm going to complete Great Rat Race Escape . In the past I've read so many books from "entrepreneurship gurus" who don't do what they preach, they'll sell courses and seminars to teach you how to publish high volumes of mediocre books on KDP (Kindle publishing). I published 8 books in total as of a year or two ago, but they honestly aren't great and the income they generate is low. I've bounced around as a Software Engineer, Data Center Engineer, Technical Support Engineer, and I haven't had a vacation in over six years. I know that starting a business or buying a business will involve lots of sweat equity and consistency, but maybe if I build something myself and can get a decent profit I could go on a nice trip to explore the world outside Silicon Valley, or maybe even buy a home instead of renting. Time for me to start dreaming about what my life can become, complete the books, draft up my 1/5/10 plan, and get to work on it.